About Litigation-Tech LLC
With local trial coverage available in Los Angeles and San Francisco, Ted Brooks has provided cost-effective trial-related litigation support services for nearly 20 years. After serving as in-house Firm-wide Trial Consultant with Brobeck, Phleger and Harrison, Ted formed Litigation-Tech LLC in 2002. A blend of in-house law firm experience, along with hundreds of trials for firms of all sizes affords him a perspective that is rare among trial presentation service providers. Ted has experience in complex, high profile, and high stakes litigation, and can quickly assimilate into your trial team.
Call Toll Free: 888-907-4434
Email Us: info@litigationtech.com
Download Scope of Services brochure
Download Ted Brooks vCard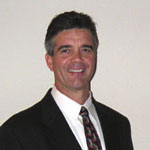 Ted Brooks, Founder and CEO
SUMMARY
With a National Trial Consulting Network and offices in Los Angeles and San Francisco, Ted has provided trial presentation services in numerous high stakes and high profile matters, including the Los Angeles Dodgers divorce trial (with
David Boies, Dennis Wasser, Bruce Cooperman, Mike Kump), People v. Robert Blake (with M. Gerald Schwartzbach), Western MacArthur v. USF&G ($3 Billion), MayCarmen v. WalMart (Defense Verdict), PG&E v. U.S., People v. Dr Hootan Roozrokh, Shropshire v. City of Walnut Creek ($27.5M), Liou v. Caltrans ($12.5M) and a number of others on both sides in civil, criminal and family law cases.
Ted has written and presented legal technology topics for many publications and groups, including the California State Judiciary, CAOC Forum Magazine, Plaintiff Magazine, The Advocate Magazine, For The Defense, Defense Comment, Journal of Court Reporting, SF Trial Lawyer Magazine, ASTC The Jury Expert, U.C. Berkeley, NITA, ABOTA, LawNet, ADC, DRI, ILTA, SFTLA, American Lawyer Conference, Paralegal SuperConference, Law Technology News, Law Office Computing, Litigation Educators, Lorman Seminars, several Bar Associations, Government Agencies, and law firms.
EXPERIENCE
Ted provided in-house Firmwide Litigation Consultant services with Brobeck, Phleger and Harrison until the firm was winding down in 2002, when he was transferred to the firm's Complex Litigation Group as a Paralegal. He began consulting to the firm on a large precedent-setting asbestos insurance matter, starting Litigation-Tech LLC at that time.
A few noteworthy trials in the "win column" for which Ted has personally provided "hot-seat" services include People v. Robert Blake (with M. Gerald Schwartzbach), Los Angeles Dodgers (McCourt) divorce trial (with David Boies), Western MacArthur v. USF&G ($3 Billion), May-Carmen v. Wal-Mart (Defense Verdict), and PG&E v. U.S. (Power Crisis Litigation)
UNIQUE PERSPECTIVE
Ted's years of in-house law firm experience with Brobeck brings your trial team a wealth of knowedge and confidence. He quickly assimilates into the trial team, and his extensive trial experience has proven to be a great asset in cases requiring the assistance of a fulltime, dedicated trial professional where no compromises are considered – in court and the war room.
Notable High-Profile Trials
Los Angeles Dodgers divorce trial (with David Boies, Dennis Wasser, Bruce Cooperman, Mike Kump)
People v. Robert Blake (with M. Gerald Schwartzbach)
Western MacArthur v. USF&G ($3 Billion)
MayCarmen
v. WalMart
(Defense Verdict)
PG&E v. U.S.
People v. Dr Hootan Roozrokh
Shropshire v. City of Walnut Creek ($27.5M)
Liou v. Caltrans ($12.5M)