Thank you for Zooming with us today!
HIPAA-Compliant Zoom Hosting "Technical Bailiff"
Services Provided by Litigation-Tech LLC
Featuring the HIPAA-Compliant, encrypted, enhanced security Zoom platform.
Your "Technical Bailiff" attends and manages the entire session.
Click here for free OCP/NITA Remote/Hybrid Tip Sheet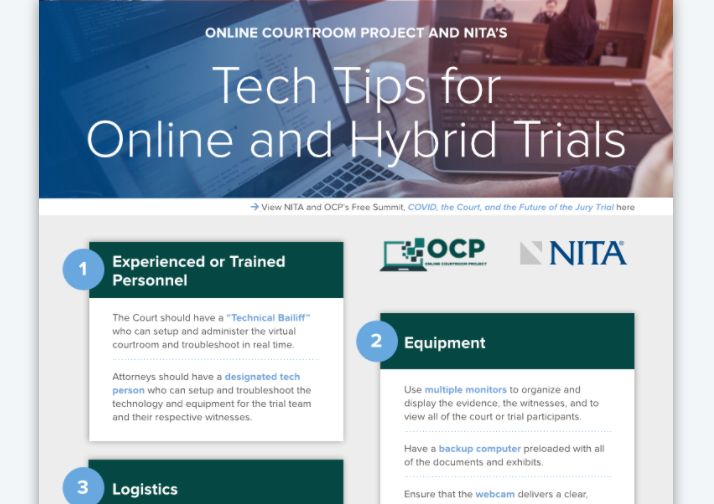 In Person, Hybrid and Fully-Remote Trial and Arbitration Support
COVID-19 NOTE: In addition to supporting many hybrid and remote trials, arbitrations, mock trials, hearings and depositions, Litigation-Tech LLC Managing Partner Ted Brooks is a Founding Advisory Board Member of The Online Courtroom Project, which has conducted a complete remote jury trial from voir dire to verdict and joined with NITA in presenting the NITA/OCP Summit.
We are one of the first and few to offer HIPAA-Compliant (encryption, enhanced security features, closed-caption and interpretation) Technical Bailiff and Trial presentation services. Note that this is not the "Pro" or "Business" version available to the general public.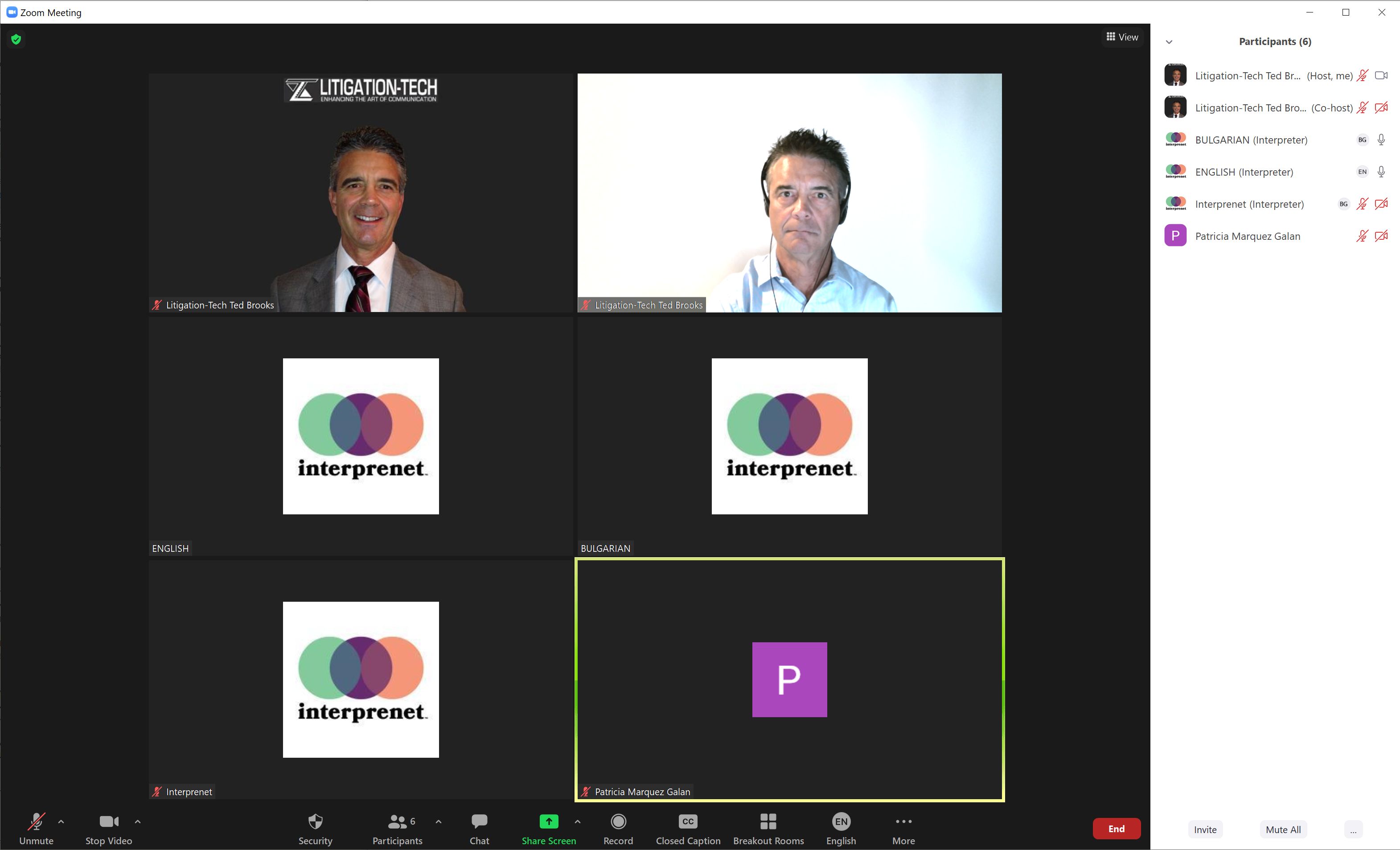 Closed Caption and Simultaneous "Live" Interpreters Available
You hear only your own language at the same time the witness speaks theirs - a must for efficient international proceedings.

Mock Trial and Deposition Video Hosting with Exhibit Presentation
No need to upload or share your confidential or impeachment materials in advance. Present them via TrialDirector or other trial presentation apps when you're ready to show them to your witness.